Full size, heavyweight humanoid boxing robots
Katie Nailer and Michael Coggins- Boxing Robots
Boxing has always been a sport that captures the attention of people around the world. But what happens when the boxers are not humans, but rather robots? Enter Katie Nailer and Mike Coggins, a pair of heavyweight humanoid boxing robots standing at over 6 feet tall, these two boxing robots are a sight to behold.
But what really sets them apart from other humanoid robots is their full-pressure pneumatic punches that can literally knock each other's heads off. Designed to battle it out in a rock'em sock'em style battle boxing match, there is no telling what kind of carnage these robots are capable of unleashing.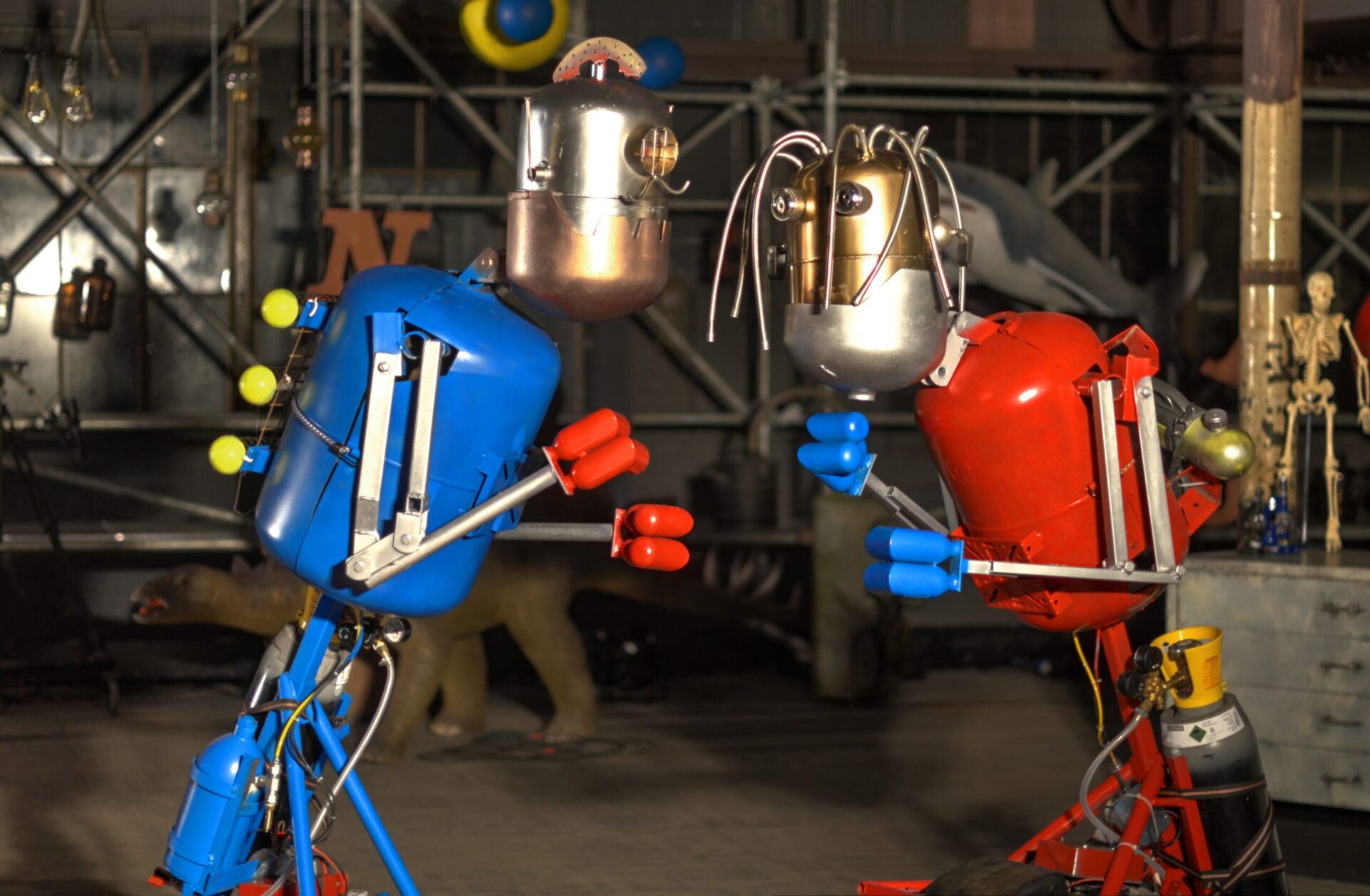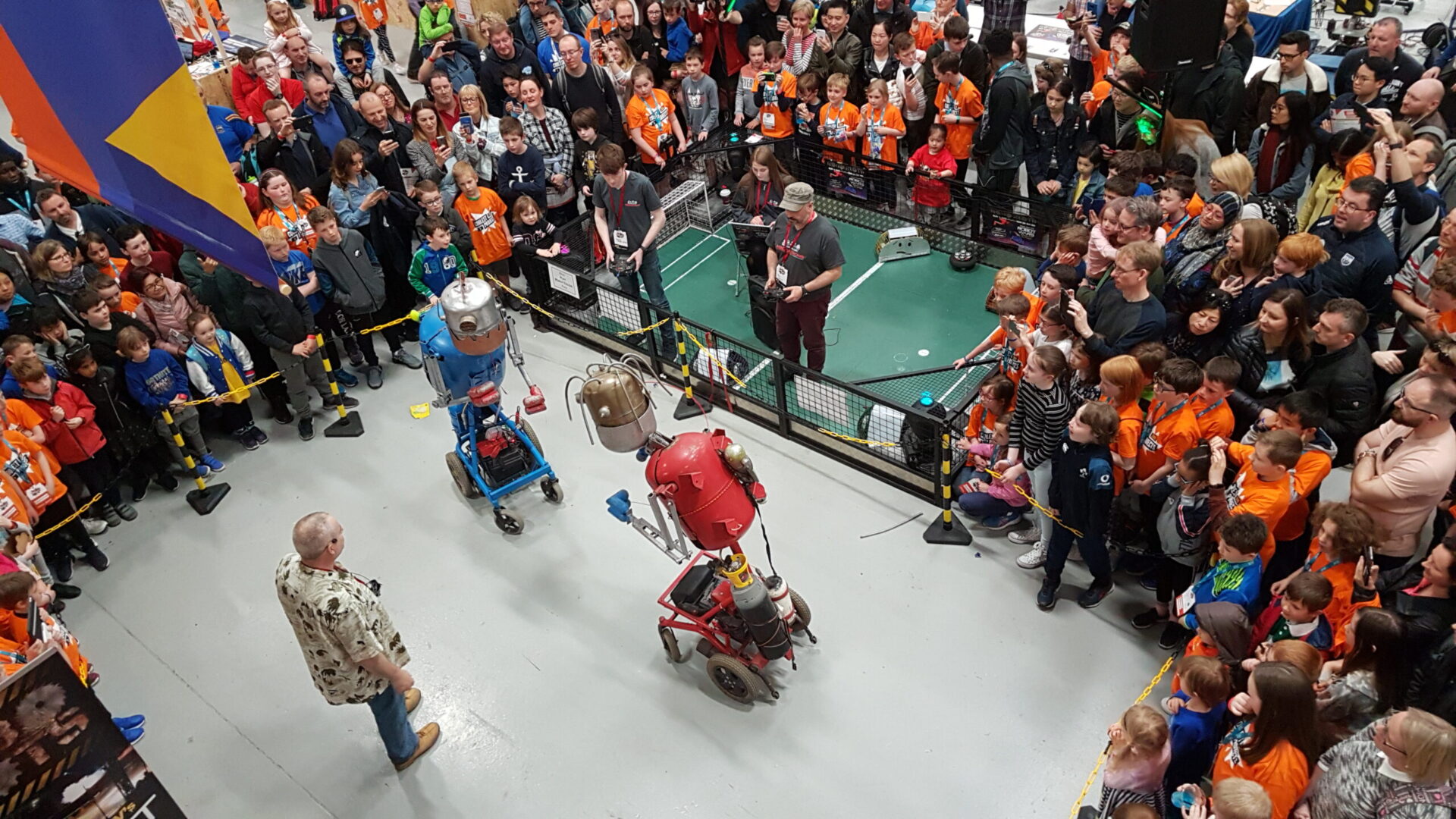 Of course, safety is always a top priority, and Katie Nailer and Mike Coggins can only be controlled by professional operators who are well-versed in handling such powerful machines. But what makes these robots truly unique is that they can also be programmed to allow members of the audience to have a go at controlling them. Imagine the thrill of stepping into the ring and taking on one of these fearsome robots, or even pitting two audience members against each other in a battle for the ages.
It's no wonder that Katie Nailer and Mike Coggins have become a huge hit at events all across the world. From corporate functions to music festivals, these robots draw a crowd like nothing else. Even TV hosts have taken notice, as they were recently featured on Virgin Media's Ireland AM show.
But the appeal of these robots goes beyond mere spectacle. They represent the cutting edge of robotics technology, showcasing the kind of power and precision that robots can achieve when pushed to their limits. And who knows what other applications this technology might have in the future? 
For now, though, we can sit back and enjoy the spectacle of these two robotic heavyweights duking it out in the ring. Katie Nailer and Mike Coggins are a pair of heavyweight humanoid boxing robots that are sure to impress and entertain audiences of all ages. Their impressive size, advanced technology, and powerful punches make them a force to be reckoned with in the world of robot boxing. So, whether you're a fan of traditional boxing or just looking for a unique and exciting form of entertainment, there's no denying the thrill of watching Katie Nailer and Mike Coggins in action.