Robotics expert and public speaker
Peter Redmond is a world-renowned roboticist and public speaker, who has spent his entire career pushing the boundaries of robotics and automation. With his extensive knowledge and experience in the field, he has become a sought-after speaker at conferences, events, and universities around the world.
Peter's love for robotics started at a young age when he first saw the iconic R2-D2 robot in the Star Wars movie series. Inspired by the character's personality and capabilities, he set out on a lifelong mission to create robots that were just as capable and intelligent.
Redmond's work in robotics is groundbreaking and has transformed the way we think about machines and automation. He has worked on a wide range of robotic projects, from designing and building robots for medical procedures to creating robots that can perform complex tasks in aviation. Redmond's robots have also been used in the entertainment industry, particularly in movie special effects, where they have played a critical role in bringing some of the most iconic scenes to life.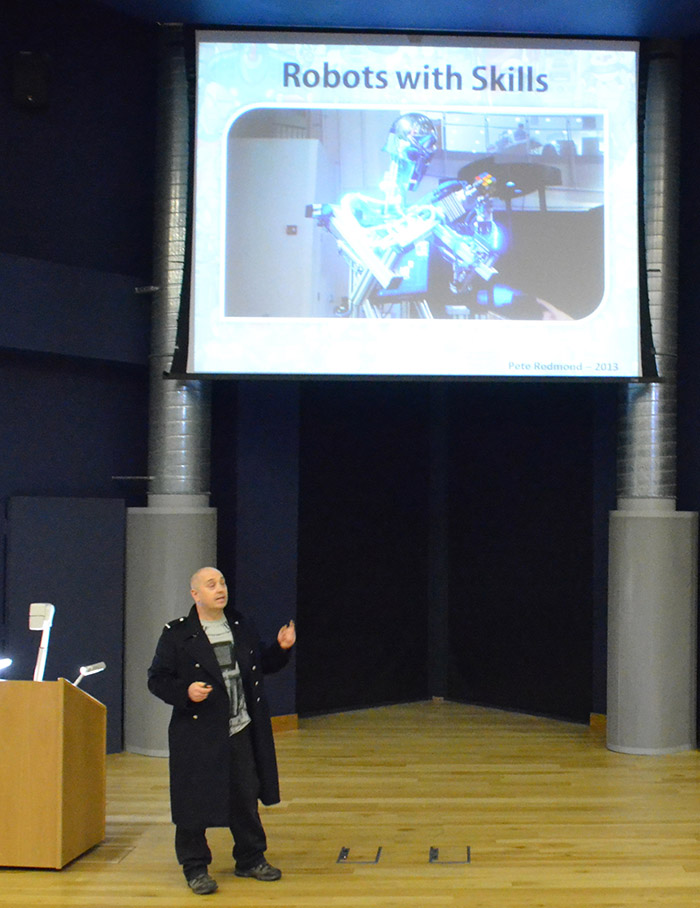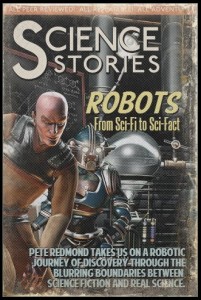 In addition to his work in movies, Peter has also made significant contributions to the field of robotics research. He has developed robots for a wide range of applications, from military drones to robotic exoskeletons for individuals with disabilities.
One of Peter's greatest strengths as a public speaker is his ability to communicate complex technological concepts in an easy-to-understand manner. His presentations are entertaining and engaging, and he often uses real-life examples and demonstrations to illustrate his points.
As a public speaker, Redmond is engaging, knowledgeable, and entertaining. His speeches are tailored to the needs of his audience and are designed to inspire, educate, and entertain. He is a master storyteller, and his talks are filled with fascinating anecdotes and insights into the world of robotics and special effects. Redmond's speeches are not only informative but also enjoyable, and he has a knack for making complex topics accessible to everyone.
Redmond's speeches are ideal for a wide range of audiences, including students, academics, engineers, and anyone interested in the world of robotics and automation. His presentations are designed to inspire and motivate people to explore the possibilities of robotics and the potential they hold for transforming our lives.
 Peter's speeches cover a wide range of topics, including the future of robotics, the impact of automation on society, and the ethical considerations of creating intelligent machines. His talks are not only informative but also thought-provoking, leaving audiences with a new perspective on the role of robotics in our lives.
Peter is available for hire as a public speaker for events and conferences. He can tailor his talks to suit the needs of the audience, and he can cover a wide range of topics related to robotics and special effects.
Whether you're an entrepreneur, a technology enthusiast, or simply interested in the future of robotics, Peter Redmond's speaking engagements are not to be missed. His expertise in the field, combined with his engaging and entertaining presentation style, make him a truly exceptional speaker.
If you are looking for a public speaker who can captivate and inspire your audience, then Peter Redmond is the ideal choice. His speeches are thought-provoking, entertaining, and informative, and he is a true expert in the field of robotics and special effects. Whether you are hosting a conference, seminar, or corporate event, Redmond's speeches are sure to leave a lasting impression on your audience. So why wait? Contact us today to book him for your next event.