Title: Unleash the Excitement with the Rascals from Mechatrons
Description: Transform your event into a thrilling arena of robotic competition with the Rascals from Mechatrons, a captivating mini Robot Wars team. This unique attraction features five distinct robots, each designed for agility and excitement, ready to be controlled by your guests in a series of electrifying games.
Nestled in a 12×8 foot enclosed arena, the Rascals provide a spectacular display of lights and sound, creating an immersive environment that captivates and delights audiences of all ages. The ample space within the arena allows for dynamic movements and intense battles, ensuring a lively and engaging experience for participants and spectators alike.
With a focus on user-friendliness, the Rascals from Mechatrons are accessible and enjoyable for everyone, making them a perfect addition to family gatherings, corporate events, or any occasion in need of a unique and entertaining attraction. The robust construction of the robots and the safety of the enclosed arena ensure a seamless and secure experience from start to finish.
Choosing the Rascals from Mechatrons for your event means opting for an unforgettable attraction that guarantees to draw crowds and create lasting memories. Don't miss the opportunity to bring this extraordinary robotic experience to your gathering. Book the Rascals from Mechatrons today and get ready to unleash the excitement and witness the thrill of mini Robot Wars in action!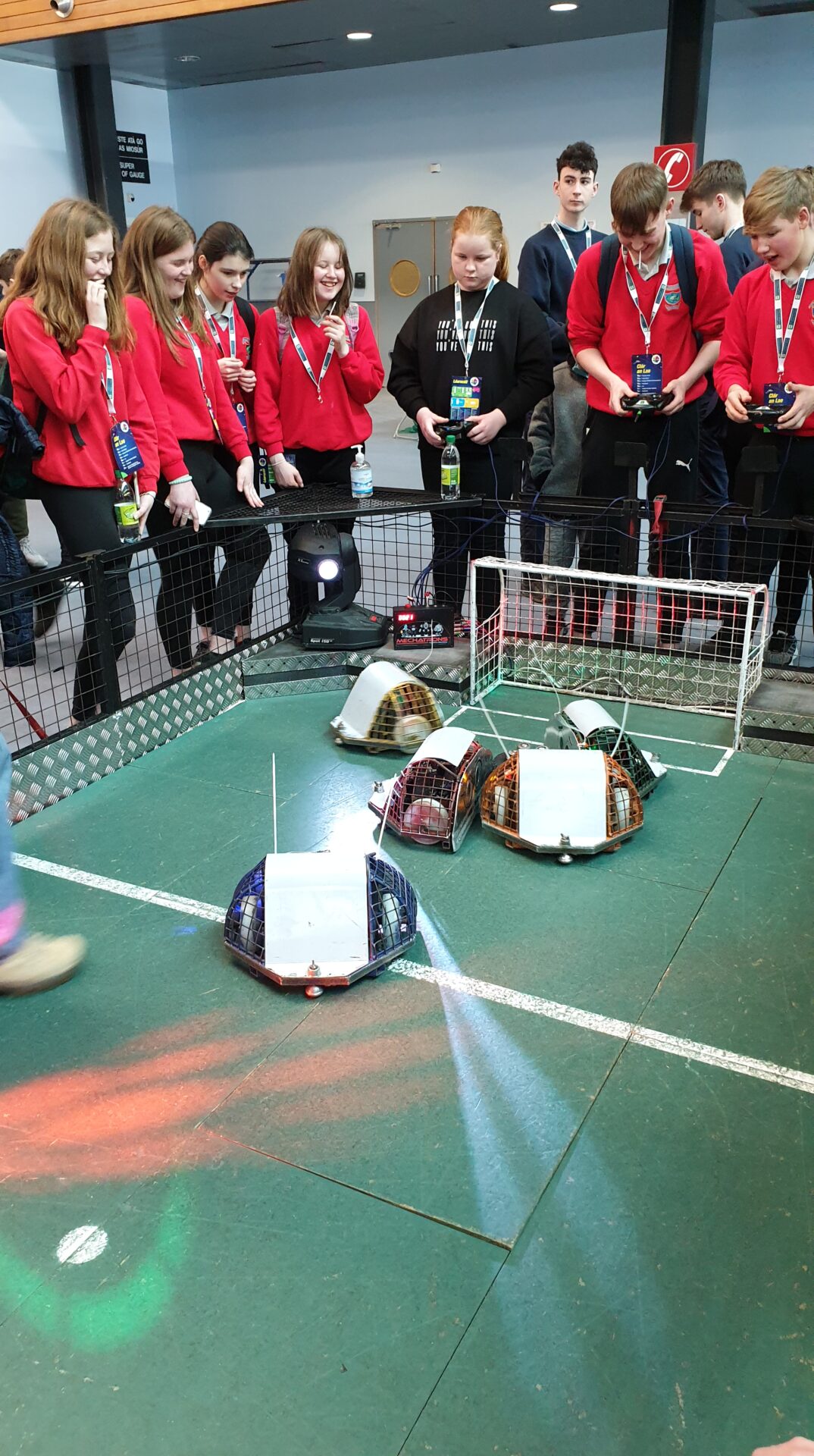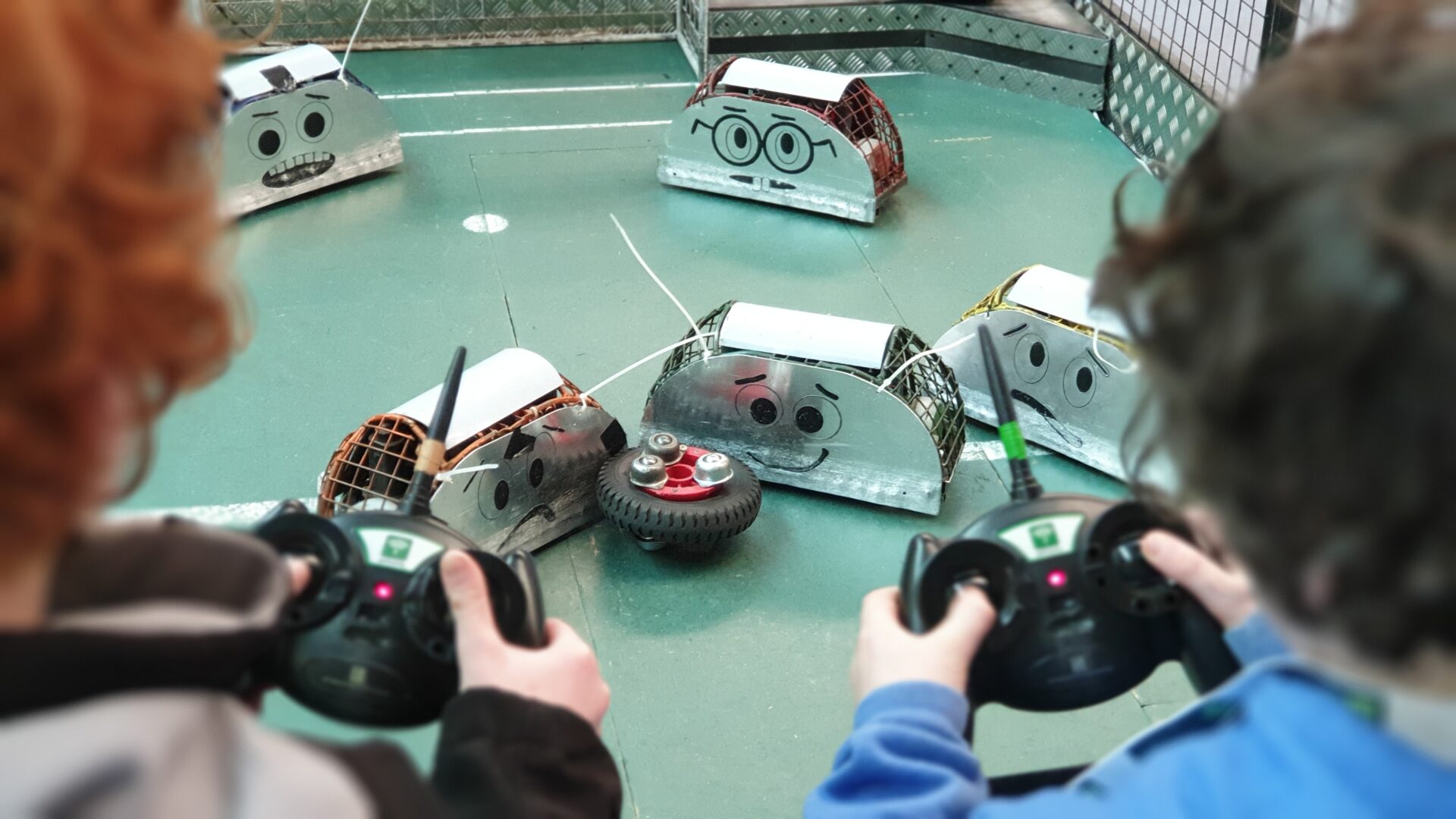 How it Works
Upon booking the Rascals, you'll receive the complete setup: five unique robots and a 12×8 foot enclosed arena, complete with stunning lights and immersive sound effects. Participants can easily control the robots, navigating them through the arena and engaging in friendly competition. The intuitive controls ensure that visitors of all ages can quickly get the hang of it, whether they are seasoned gamers or new to the world of robotics. The enclosed arena not only provides a safe space for the robots to compete but also ensures that spectators can enjoy the show without any obstructions. It takes 2 hours to fully set up the arena.
Engagement: The Rascals from Mechatrons are a surefire way to engage your audience, providing a hands-on experience that is both fun and memorable.
Entertainment: With dynamic lights and sound effects, the robotic battles are not just a game but a full-blown spectacle, ensuring entertainment for both participants and spectators.
Inclusivity: The user-friendly design of the robots makes this attraction accessible to guests of all ages, ensuring that everyone can join in on the fun.
Versatility: Whether it's a corporate event, a family gathering, or any other occasion, the Rascals from Mechatrons provide a versatile entertainment option that can be tailored to suit any event.
Memorable Experience: This unique attraction guarantees to leave a lasting impression on your guests, creating memorable moments that they will talk about long after the event has ended.